Make Your Dream Business a Reality
Kickstart the business you've always wanted with a well designed hassle-free WordPress website. Find the right audience faster than ever. 

SEO-friendly
SEO-friendly blog to help you rank higher

1:1 GUIDANCE
We will show you how to manage your own website and publish content, mentoring you for each step

Mobile responsive design
Supercharge your pages for an excellent user experience on Mobile.
This package includes:
Domain and hosting (you own everything).
Professional blog theme at no extra charge.
SEO-friendly website to help you rank higher on Google and other search engines.
Mobile responsive design. AMP pages on mobile.  
The creation of 3 pages: Contact us, About us, services. 
The creation of up to 5 blog posts, all fully SEO-optimized.
Website organization and blog categories.  
Sidebar with up to 5 widgets.
2 menus and 1 footer. 
Access to our image database for your header, website pages, and blog post images.
Extra:
– Pixel implementation
– Our content creators can help set up your first blog posts.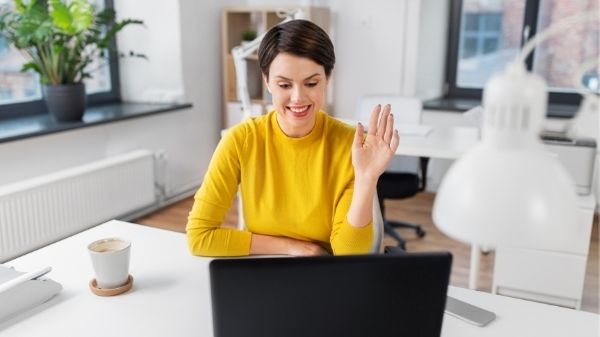 We will help you to take ownership of your site. ​
This package includes a one hour 1:1 session. We will guide you on how to manage your WordPress website, make updates, and upload new content. After this session, you will be able to take over and manage your own website.​
Fill out this form and we will contact you with your next steps
WordPress is a FREE Website Builder platform you can use to create your website. It is simple, user-friendly and provides many options for free plugins. In this blog post, I will explain the benefits of WordPress website and the key difference between Wordpree.com and WordPress.org
With thousands of free templates, you can choose the right template that works for you and personalize it with your own designs, images, and colours.
---
Benefits of WordPress Website
WordPress is the most popular website builder today and for many good reasons.
One of the most important ones is the superiority of WordPress when it comes to SEO.
By using WordPress, your website will be ranked higher on Google search results, for this reason, it is the most common platform for Bloggers.
One more benefit of using WordPress is the massive growth opportunities, with a WordPress you are able to operate an online store, blog, members-only site, and much more.
---
WordPress.com Vs WordPress.org
Although WordPress is a free and open-source there is a major difference between WordPress.com and WordPress.org.
WordPress.org
WordPress.org is a Non-profit platform. In order to use WordPress.org, you would need to pay separately for hosting and a domain.
You can purchase a package of a domain and hosting with GoDaddy, and install the free version of WordPress.org.
WordPress.com
WordPress.com is a separate company that is for profit. If you go with WordPress.com you will also have to use their services for hosting and domains as it is a fully hosted website builder.
WordPress.com is free as long as you use their subdomain like WordPress.com/yourwebsitename. It is also easier to set up. Once you want to add any feature or purchase your unique domain name, you would have to pay extra.
For the long term, if you're looking for a website that will serve your business well and will support any growth opportunities the better option would be a self-hosted website with WordPress.org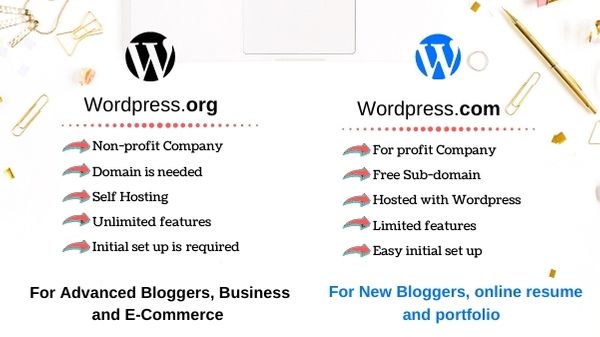 ---
Can I build a WordPress Website by myself?
Yes, you can build your website with WordPress without any previous experience. However, it will take a bit of time to learn the platform well.
WordPress is a self website builder and no coding is needed. It will take you some time to learn and understand the platform completely. Consider it like using PowerPoint for the first time ever. It's easy, but it takes some time to learn it and understand all the different functions. If you are using an expert to set it up, you can save lots of time and have a nice website in only a few hours.
For this reason, many business owners decide to hire a WordPress expert to set up the initial setting and the very first pages. Once everything is set up and live, adding more pages and blog posts is fairly easy if you have good computer skills.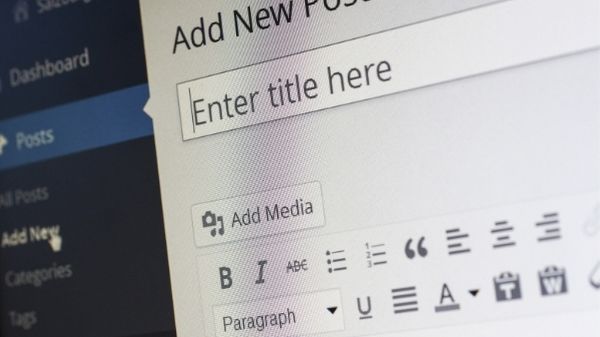 ---
If you like this post and you would like to read more content about Digital Marketing, subscribe to my mailing list here