Do you have a business or have an idea for a business that you want to make happen? Are you managing every aspect of your business, but getting overwhelmed by everything there is to know?
Maybe you want someone to bounce ideas off of and ask questions, someone experienced who knows what it's like to run a business.
Or perhaps, you are someone who takes the lead but needs help prioritizing the right things and maintaining momentum.
If I just described you and your business, you need to keep reading my Mamas and Co Membership Review in order to give your business the boost it needs.
Mamas and Co is a community of passionate moms just like yourself, who are trying to build and grow their very own businesses. They understand the struggle of juggling a full-time business and a family life and they are there for each other.
Since joining this community, I have learned new skills and have seen my business grow in unbelievable ways. The moms in this community are smart and inspiring women who are all making big things happen in their businesses.
---
About the Mamas and Co Membership
The Mamas and Co Membership is a yearly subscription that gives you access to weekly business coaching, business training with leading experts, small-group accountability programs and virtual networking events.

All of these are essential tools to help grow your business which you can access for $497 USD for the year or $49 a month. It is more than worth the price of admission and will help you grow your business quickly.
Pay attention though! This is an exclusive group and the doors to Mamas and Co membership are only open twice a year.
---
What's included in your Mamas and Co Membership?
Access to an inclusive, supportive Facebook group where you can ask questions, share your wins, and learn from mamas just like you 24/7/365 ($400 value).
I found this group incredibly supportive. This is a place where a lot of creative ideas come up and many great solutions are suggested. If you have any questions or issues, you're likely to find the answer here. You'll also learn a lot from the questions that the other Mamas and Co members ask.
Access to a members portal which gives you access to the business training and resources. These resources will help you grow your vision, visibility, and revenue ($1000 value).
Weekly business coaching ($500 value). The weekly coaching call streams live on the Mamas and Co Facebook group. You can ask your questions live and get your answers right away.
Access to a mentor-led, small group monthly accountability program ($600 value)
Profit & Prosper course on business finances ($600 value).
Dream Client Formula course on business marketing ($600 value).
Virtual networking nights throughout the year.
Opportunities to promote your business throughout the year.
Member discounts on Mamas and Co conferences and other experiences.
The opportunity to apply for the Mamapreneur Fund.
I was the 2nd runner up for 2021 Mamapreneur and recvied $1,000 cash prize. The first runner up and the winner recevied bigger prizes + private coaching program with Lianne Kim, the founder of Mamas and Co.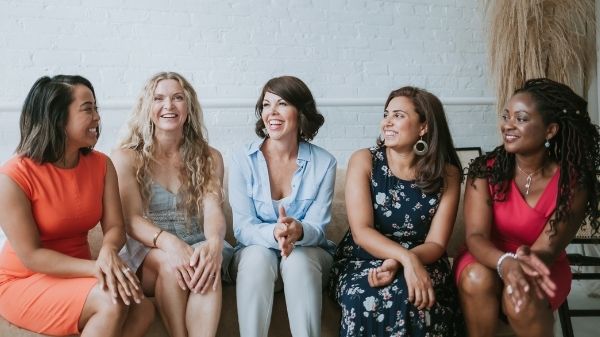 ---
Mamas and Co Membership – Is it Worth it?
If you are in the process of building a business then you need to check this membership out. If you would like to invest in your business and learn new skills to help grow your business fast then YES. You will find the program exceptionally priced for what you're looking for. There are many business skills that you will be able to learn quickly.
The digital courses provided within the program are high quality and sold separately for hundreds of dollars.
In the past, I took a few digital courses that cost between $500-$700 USD each and if you are the type of person who gains a lot from online courses, you will find this program well worth it.
The program is even more valuable now that work from home has become our new standard. Mamas and Co community and the online networking events are priceless.
One of the main benefits I found with the Mamas and Co membership is the accountability programs. Each group includes 6-8 members and we meet once every few weeks to discuss our business goals and the actions we're taking to reach our goals. The power of accountability and the opportunity to share new ideas and get feedback from the group is very important. I found my group super supportive.
Last but not least is the network and the connections you can build when you join the Mamas and Co membership. If you are a service provider, you can reach a new audience or even find future clients in the group.
If you sell products, you can also find many opportunities for collaboration with other brands. One good example is 2 brands that came together to offer one gift box. This collaboration helps both brands increase their sales.
To Join Mamas and Co Membership program, click here 
---
Can I try the membership before I sign up?
Yes, you can. There is a one-week FREE trial, and it is usually every January.
During the Mamas & Co. Mamapreneur Week, you can access the group, network with other businesswomen just like yourself, and join the coaching calls.
If you consider the membership, I advise you to join this week and see what this group is all about.
---
This is all. I hope you found my review helpful. As always, if you have any questions, feel free to reach out to me here or via my Instagram page.
---
Disclaimer: I get commissions for purchases made through links in this post.