There are very few people who love working for other people. Between the unforgiving hours, the bad bosses, and the small salaries it's no wonder that people look for side hustles. Thanks to the internet, you can own your own business easily and build it at your own pace. Beyond earning money, starting an online business can give you the freedom that your regular 9-5 job can't.
But Diel, you may be saying, how can I take the risk? I have a steady job that pays my bills and a family to think of.
The best part about creating your own business is that they don't have to take up a ton of time. First, try starting an online business, grow it on your own time outside of work, and then when you're ready to take the leap? You can jump.
Do you have a great idea that's about to take the world by storm?
Have you been thinking about starting an online business on your own schedule, but don't know where to begin?
If you're at the beginning, this list will give you ideas for the best starting points to create your business.
---
Turn your 9-5 job into a consultant business
This is a basic tactic to start a business and one of the quickest ways to start. For example, in my case I'm a Digital marketer who is running ad campaigns for my current company. In my free time, I can offer my skills to clients, small businesses, and companies. I charge based on an hourly rate or per project.
It doesn't matter which industry you work in, you have lived work experience and knowledge picked up from your field. From here, you can decide if this is something you'd want to consult on and work on when you're not at your 9 to 5 job.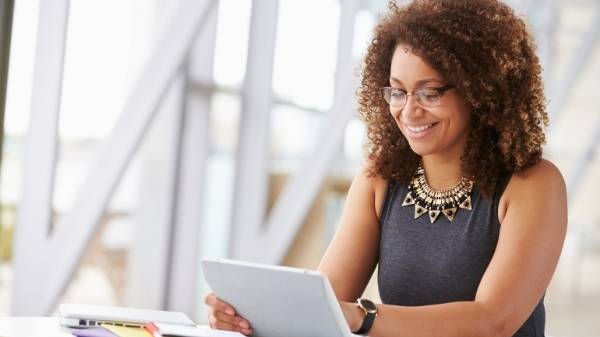 First Steps: Decide how much time you would like to devote to consulting so you can build realistic goals.
How to Start: Create a website with the services you provide and a portfolio of your previous works.
---
Turn your skills into a coaching business
Don't underestimate yourself! If you're reading this, you've got a ton of marketable skills. Your experience can help others to achieve their goals with your support.There are plenty of people who are looking for help and that nudge in the right direction that you can provide. That's why self-help blogs are so popular.
Maybe you've got experience as a nutritionist, or you're ready to take the plunge as a life coach. Perhaps the coaching that you want to do is more focused on teaching small craft-related skills like sewing or flower arranging. Whatever it is that you're interested in, there is guaranteed to be a niche for it.
And thanks to the internet? It's easier than ever to reach people who are looking for services like yours.
Starting an online business makes starting a business so much easier and cheaper than it was in the past. Whatever you're interested in, there is space for you to help others. You can turn your skills, knowledge and passion into a coaching business.
First Steps: Define the areas you can help with and create your framework. This could be as simple as writing down "I am great at __________"
How to start: Start with social media accounts and a basic website to capture potential clients. Start blogging about your matter of expertise to attract people who are looking for help like yours.
---
Blog in your spare time and turn your passion into a career
We all have things that we're passionate about, but so few of us take the time to turn our passions into a successful blog.
Trust me, no matter what you're passionate about, there's an audience for your content. At first, you'll be writing just to share your message, but as you get built up there are a few revenue opportunities. If you want to earn money from blogging you can look into things like Sponsored content, Affiliate marketing, Advertising, and Digital products.
The best part about blogging is how you're truly your own boss here. Starting an online business that's a blog means there are no clients to please or timelines to match. You can do things at your own pace.
First Steps: Decide what you want to write about and brainstorm some ideas for posts.
How to start: Create a WordPress blog and social media accounts. Make sure you download a plugin that will allow you to start collecting emails of people who are interested in your content.
---
Create an online course or paid learning session
Teach your skills and share your knowledge in an online course or paid learning sessions/ mini-training. If you're nervous about meeting people face to face then this will be great for you. If you want something that will give you more free time, this works too. You can record a video of your teaching and then upload it online.
If this feels abstract to you, think about it like tutoring. Online tutoring for languages has been available for a long time and no one thinks that's strange. So what you're doing is online teaching and/or tutoring sessions, just in a subject that you're knowledgeable in.
People will pay for an organized training that will save them time and you can't beat the convenience of getting to learn on your own time. These online course have been becoming more prevalent and popular over the years which makes it the perfect time to start.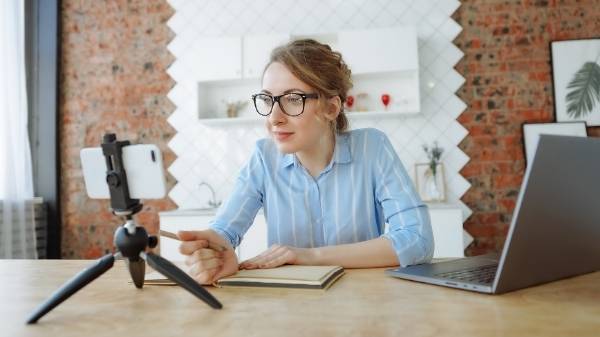 First Steps: Consider what you would like to teach and brainstorm possible topics for lessons.
How to start: Create a simple website or blog to attract people looking to learn more about the topics you teach. Depending on the platform that you're using, you can either host your own videos or upload them to a site like Youtube and then embed them on your site.
---
Put your talents to work and sell digital services
There are a lot of people who have experience in creating beautiful designs or writing blog entries for people. If you look on large marketplaces like Fiverr, you can see the large range of what people are offering. From in character voice recordings to editing services to logo creation. Basically if it's something that can be done purely online, then there's likely a marketplace for it.
Choosing whether you're offering digital services or products when starting an online business can be confusing to some people. The best way to think of it is like you would in real life. Offline, would this be considered an item or a service?
Generally, digital services are done only when ordered and aren't prerecorded/created in advance. You list your services online and then people who are looking for those services can hire you on a freelance basis.
First Steps: Figure out both what services you want to offer and how much time that you can afford to put in. Be realistic with your time constraints. It's better to think you have less time than you actually do rather than think you have more time and accidentally overload yourself with projects.
How to start: Create a website that can be used as a portfolio for your work. This can give you a step up on your competition if you're able to show potential clients what you've done in the past. Make sure to have a section on your website where people who are interested in your services can contact you. Then look into online marketplaces like Fiverr or Upwork.
---
Create digital products to sell on online marketplaces
Digital products are items you can sell online without having to deliver or ship a physical good. This means you don't have to restock and can sell as many units of a product as you'd like. Starting an online business with digital products can be a huge business these days. It can also be great for smaller side hustles that you don't want to grow too big.
No matter what size business you want to create, it's possible now.
For examples that you can host on your own website, think about printable calendars or organization spreadsheets. Maybe you've got an amazing template that you use for budgeting that you think you could share. Worksheets, stock photos, filters for your camera, code snippets. Anything you can imagine and more is available online.
If you're more crafty and you're already planning on selling physical goods online, why not sell some of the instructions for your work? Lots of stores on Etsy are simply selling music scores for original music, sewing patterns, or crocheting patterns. Digital art prints are also very popular.
First Steps: Consider which digital products that you would like to sell. Is it something that you've already created? Would you create new variations of this product? Research around to see if anything similar is available so you understand your market.
How to start: Decide whether you want your own website or would rather use a digital storefront. There are good options for both and you can sell digital items using Shopify, Etsy, or WordPress's WooCommerce.
---
Sell your goods online and eliminate the costs of traditional retail stores
With an online store, you can sell your physical items and goods. Keep in mind that you will need to be responsible for shipping and that can get pricey depending on where you live and are shipping from.
With an online store, you can either sell your own items or upsell items from different vendors that you've sourced online. It really depends on what you're looking to sell and what you have available.
Today, there are also a few alternatives to having inventory and shipping. Many online stores have an agreement with a vendor. Once there is a new order in your store, the vendor will ship it to your client. This way you don't need to worry about maintaining costly warehouses.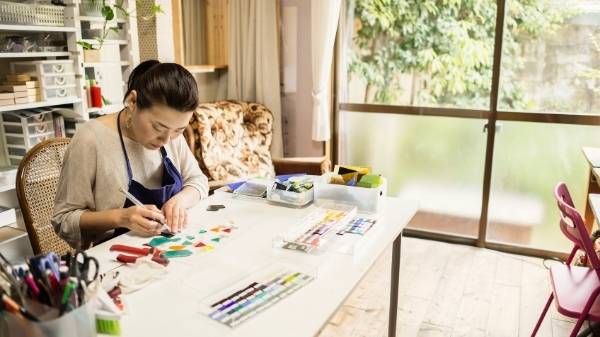 First Steps: Decide what you want to sell, how much inventory you have/will need, and what are the initial start up costs for creating your online store. If you already have all your supplies/inventory, the initial start up cost will be minimal.
How to start: Choose one of the platforms below to sell your product and then decide if it makes sense to create a separate website for it. Etsy, for example, is a good marketplace for beginners and does not require you to have a separate website.
For handmade items, I recommend Etsy.
For Up-Sell, I recommend WordPress WooCommerce as it will leave more revenue in your hands.
If you have control of the inventory- I recommend Shopify or WordPress WooCommerce.
---
If you like this post and you would like to read more content about Digital Marketing, subscribe to my mailing list here