If you're here to find out if you can make money from your blog, then the answer is yes. Honestly? Yes, you can! But I'm not here to sell you empty dreams or to mislead you! You need to work hard to make money from blogging. There are no shortcuts. It takes time and even more dedication.
That being said, I would like to share a few ways that you can use to make money by blogging and monetize your content.
If you're just thinking about starting a blog, then please also check out my guide to building your own WordPress blog!
---
1. Affiliate Marketing
Affiliate marketing means that you share links to items or services on your blog. When someone clicks the link and makes a purchase, you get a commission from the sale.
The most popular affiliate marketing program out there is Amazon affiliates, but there are many other programs you can join. 
The other most popular affiliate programs are: CJ (Commission Junction), Impact Radios, and Share a Sale. These platforms work together with advertisers and publishers alike, but you will need a website to join. 
Some affiliate programs let you share links on your social accounts without requiring a website or blog, but most of them do not.
Each program and company has its terms and conditions. Amazon, for example, doesn't let you run any ads or post your link on Facebook. However, other programs will let you share links anywhere you want. Make sure that you check the rules before you do anything. Breaking the rules can end up with you spending money for nothing or even having your account terminated.
The most common tactic is to write a blog post and share the links within the post. It can be a product review, gift guide, or recommended product list. Be creative! Whatever other creative way you can think of to showcase the products you want will likely be just as successful.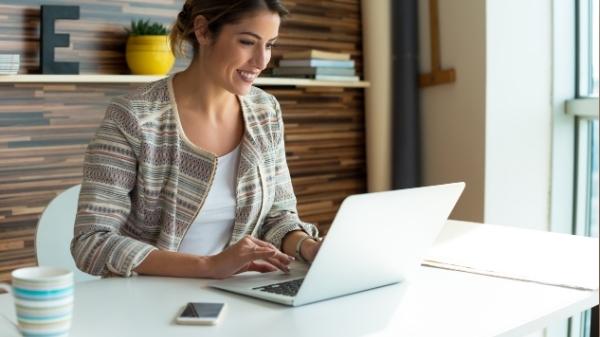 ---
2. Ads
Adding ads to your website is a common tactic that you can use to make money from blogging. Just keep in mind that you can only have ads if you own your website. It's not possible to host ads if you don't own your own domain.
I recommend using Google AdSense – as it is the biggest network and will only serve family-friendly ads on your website. To get started, you will need to create an account with Google Adsense and then create placements for the ads. These placements will help tell Google where you want your ads to be shown on your website.
It sounds complicated, but Google will walk you through it step by step. You can also let Google automatically create placements for your website, but it may interfere with your website's user experience.
---
3. Sponsored Content
With a sponsored blog post, you receive compensation (or product) in exchange for incorporating the brand who is sponsoring you into your post.
This usually takes the form of an informative blog post that you write on your blog while mentioning the product or the brand. Here is an example of a sponsored post that I created on my blog, Toronto New Mom, for a company that sells stroller covers. The key to writing a successful sponsored post is that you don't write about the brand. Instead, you provide great content that your audience would love and appreciate. 
To get paid for a sponsored blog post, your blog's audience should match the brand's target audience. We all want to make money from blogging, but you have to make sure it's a good fit for your audience.
Bloggers usually pitch companies and brands for sponsored posts. You reach out to companies and brands you love and offer to mention them in your content for x amount of dollars.
---
4. Product reviews
With product reviews, you usually will not be making any money from the company. However, you will get a free product to try and post about in your blog. If you need and love the item -and you get it for free- this is great.
These days, as long as you have many followers on your Instagram account, you can get products for free anyway. If you've just started, writing a blog post to get a free item might work for you.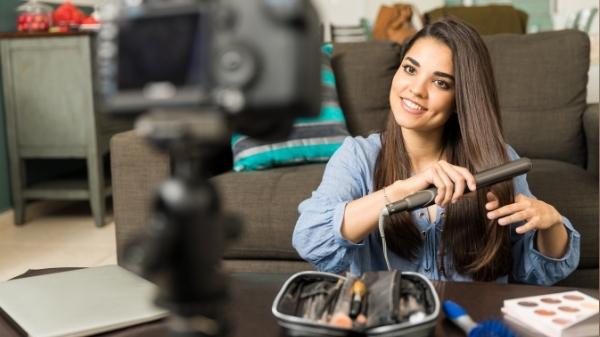 ---
5. Selling your products
Once you establish a community of followers and increase traffic to your blog, you can start selling your own products.
Many bloggers these days are selling digital products like printable organization spreadsheets, templates, worksheets, and more.
Other bloggers sell more traditional items such as clothing, mugs, and other goods. This is a way to make money after you've established yourself and your blog. It's not recommended as a way to start for beginners.
---
6. Guest blogging
Guest blogging is a widespread tactic for bloggers to get more content to post and for service providers or brands to promote their offers.
Since I started my blog and established my followers, I have received many requests from local services providers that would like to reach my audience to share their posts on my blog.
When I started I used to offer that for free to get more content. After a while, I began to charge money and sold a guest blog package to people who would like to post. To keep my standards, I make sure all editing, settings and SEO keywords are optimized. This is part of my package as well.
---
7. Charging for links
Links to other websites you place on your website have a high value. The bigger your website is, the more impact the links that you post on your blog have on other sites. This is because more links help them rank higher on Google Search.
As a blogger, I get many requests to add links on my blogs to other sites. These links have value, so you can ask to get paid for links. If you are still new and you can't charge money, you can ask for a link back to your site or that they share your website on their social media accounts and/or newsletter.
---
If you like this post and you would like to read more content about Digital Marketing, subscribe to my mailing list here